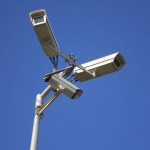 In today's digital age, managing the security of your home or business has never been easier or more efficient. With mobile video monitoring, you can have eyes on your property at all times and trained, qualified and alert security personal available at the ready should an incident occur. As an added bonus, with video monitoring, you can avoid being assessed a hefty fine from the police department for false alarms. Let's take a closer look at some of the many benefits utilizing a mobile video monitoring service can provide.
Enhanced Theft Protection – In many instances, simply demonstrating the fact that your property is being monitored by video surveillance is enough to deter a would-be criminal from breaking in and attempting to steal your valuables. This can help you avoid a problem before it even occurs.
Lower Insurance Rates – Some insurance providers offer attractive discounts for customers who have video monitoring on their premises. That's because they know the chances of them having to pay a claim on stolen or damaged property will go down significantly.
Peace of Mind – When you know your property is being carefully monitored at all times, you'll get the peace of mind that your family is safer and that your valuables are not at risk of theft. The same goes for commercial property. Knowing your business is secure can really ease your mind, as well as those of your entire team.
Employee and Customer Safety – If your video monitoring involves a business you own, this can vastly improve the level of safety for your customers and your employees. Not only will your company become a safe, trusted place to patronize, but it will also be a great place to work.
Fast Response – Should an incident occur that triggers the video monitoring, trained professionals who are experienced and possess solid backgrounds in military and law enforcement are available to first verify that the situation does require attention, and respond accordingly.
Interested in protecting your home or business with this cutting edge technology? Contact us today at 1-800-495-0400 and let us help design the perfect mobile video security monitoring plan for you.